Georgia Lennox has traded in her boyish ways for pink gowns and a coy smile to capture the eye of the Earl of Claremont. However, on the day she's convinced the earl will propose, Georgia is shipped off to the Leeward Islands to care for her ailing father. But when she arrives on Nevis, the last thing she expects is to learn that her abrupt departure was not at her father's bidding but that of the infuriating, yet captivating, island schoolmaster. And now her plans may well be shipwrecked. Harrison Wells is haunted by the memories of his deceased wife and hunted by the subsequent women who aspire to be the next Duchess of Linton. Desiring anonymity, he finds sanctuary in the Leeward island of Nevis. He's willing to sacrifice his ducal title for a schoolmaster's life and the solace the island provides. That is until unrest finds its way to Nevis in a storm of pink chiffon—Miss Georgia Lennox. As Georgia and Harrison's aspirations break apart like a ship cast upon the rocks, a new love surfaces, but secrets and circumstances drag them into rough waters. Can they surrender their hearts to a love that defies their expectations?
My Review
I enjoyed The Duke's Refuge very much. The story kept my attention throughout the entire story. The description of the island was beautiful. I could picture the scenes clearly.
The characters were great. They all came to life and were people you could relate to.
especially Georgia. She has quite the personality. I liked that she changed and grew throughout the story. The banter and conversation between her and Harrison was fun to watch.
Lorri Dudley weaves the Lord's truth throughout the story. It added to the story and didn't feel fake. His truth such as forgiveness, hope, and second chances.
I recommend this book to my family and friends.
I received this complimentary book from the publisher to read and give my honest review. All thoughts are my own.
About the Author
Lorri Dudley has been a finalist in numerous writing contests and has a master's degree in Psychology. She lives in Ashland, Massachusetts with her husband and three teenage sons, where writing romance allows her an escape from her testosterone filled household. Find her online at www.lorridudley.com.
Giveaway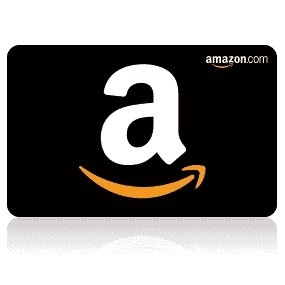 To celebrate her tour, Lorri is giving away the grand prize of a $50 Amazon gift card!!
Be sure to comment on the blog stops for nine extra entries into the giveaway! Click HERE to enter.
Blog Stops
Batya's Bits, January 9
Genesis 5020, January 9
Texas Book-aholic, January 10
Debbie's Dusty Deliberations, January 10
Betti Mace, January 11
KarenSueHadley, January 11
janicesbookreviews, January 12
Happily Managing a Household of Boys, January 12
Remembrancy, January 12
Reading Is My SuperPower, January 13
Through the Fire Blogs, January 13
Reflections From My Bookshelves, January 14
Kat's Corner Books, January 14
Abba's Prayer Warrior Princess, January 15
Books, Life, and Christ, January 15
She Lives to Read, January 16
Blessed & Bookish, January 16
Locks, Hooks and Books, January 16
Daysong Reflections, January 17
Mary Hake, January 17
Inklings and notions, January 18
April Hayman, Author, January 18
For Him and My Family, January 19
Britt Reads Fiction, January 19
Adventures of a Travelers Wife, January 20
Hallie Reads, January 20
Pause for Tales, January 20
deb's Book Review, January 21
Life of Literature, January 21
Just the Write Escape, January 21
Truth and Grace Homeschool Academy, January 22
D'S QUILTS & BOOKS, January 22